Welcome to Baby Sensory - a magical place where LEARNING begins, ADVENTURES happen and SCIENCE becomes a lifelong passion!
Unique Approach to Early Learning
We offer the perfect learning environment for children between 0-5 years old. No matter which class you choose, you'll always find a welcoming environment, a professional class leader, activities that stimulate and help the development of children, carefully prepared equipment, a comfortable routine and an interesting and themed lesson!
Our sessions run smoothly and are highly interactive. We put a lot of love, passion and imagination into every thing we do – so that you can spend quality time with your children.
Classes are between 45-60 minutes long and babies, children and parents join on a weekly basis.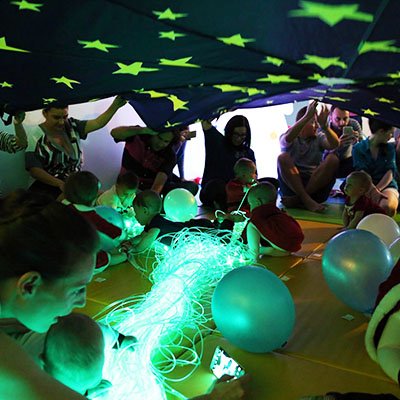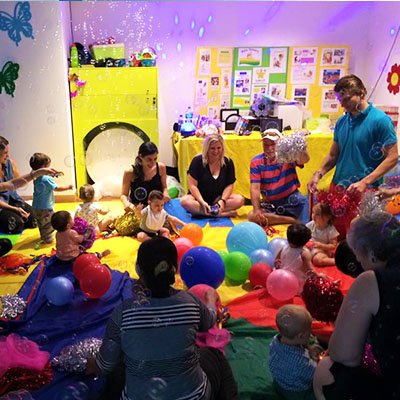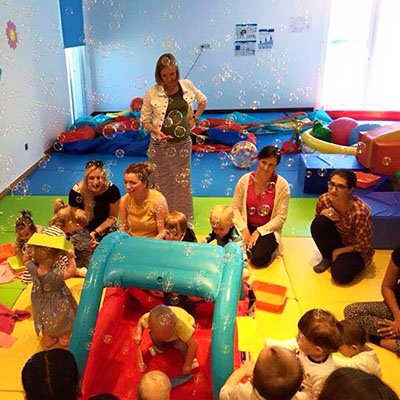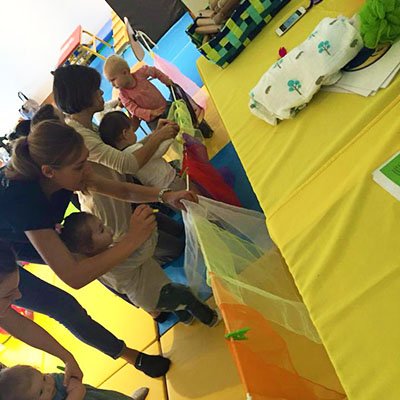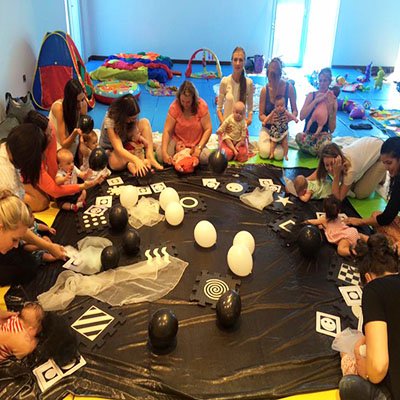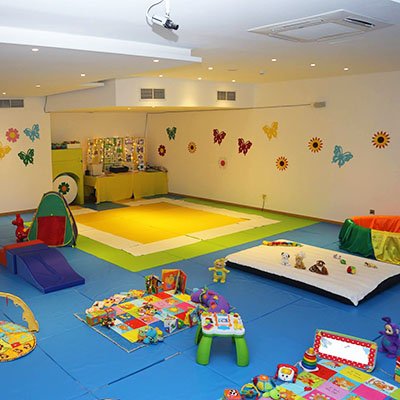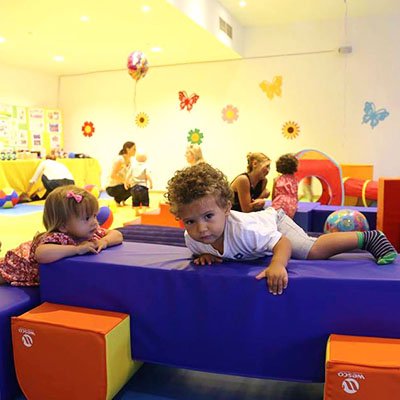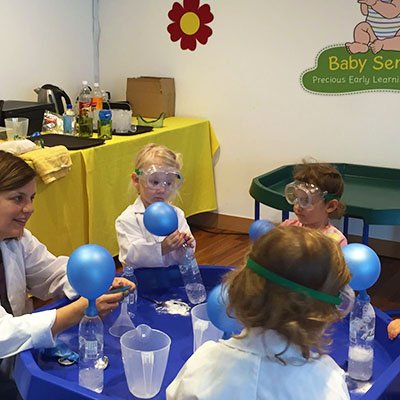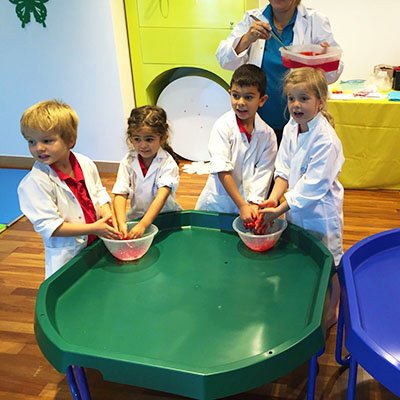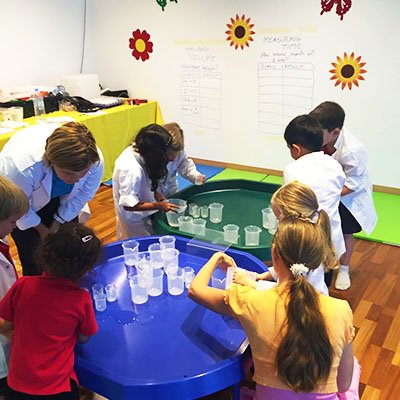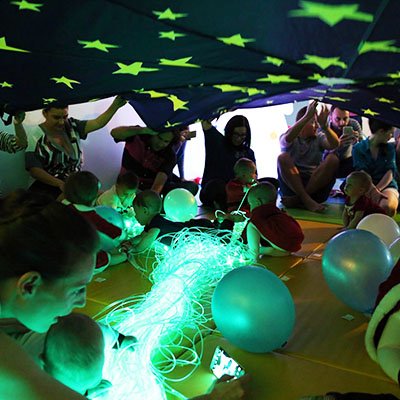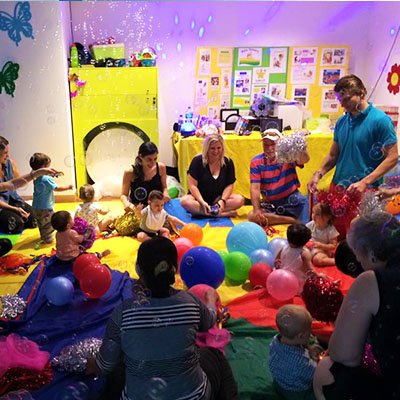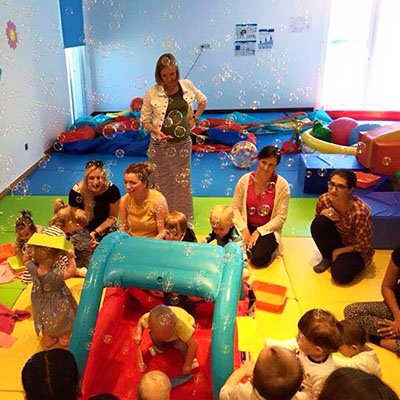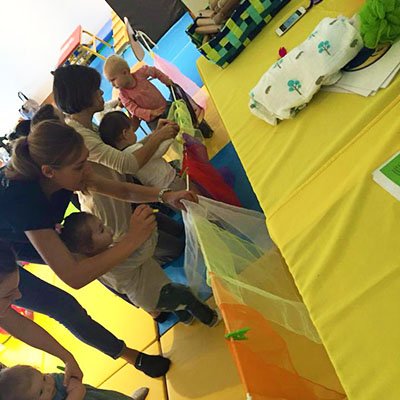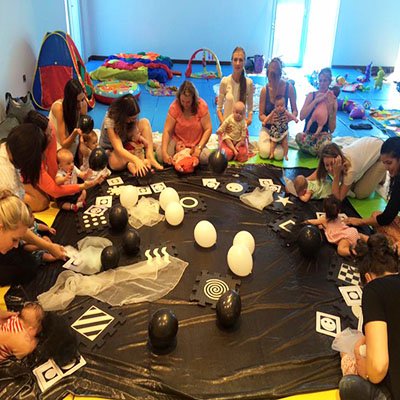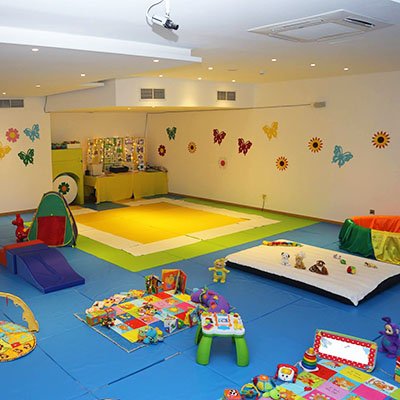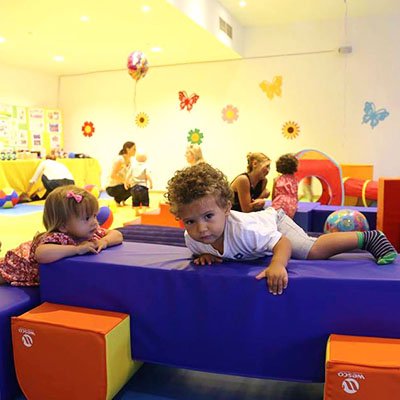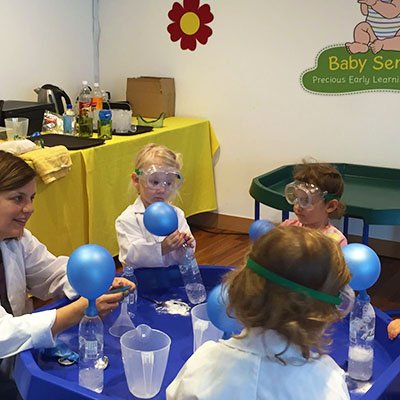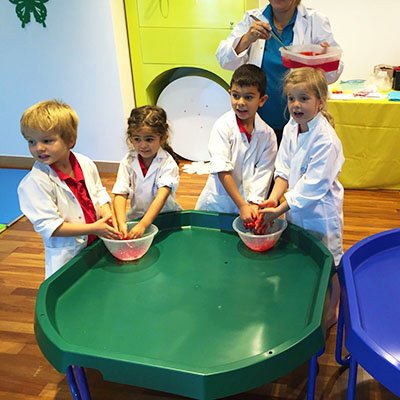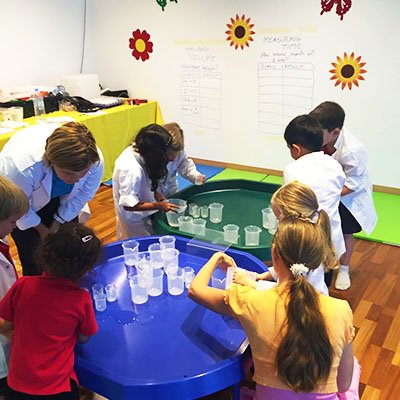 Founded in UK, Internationally Renowned
All our programs have been developed in UK, and Dr Lin Day, our founder, is a renowned expert and published author within the fields of sensory and childhood development.
"When I began my classes in 2003, I wanted to make a difference. After 30 years working in childcare and education, I had so much to share with parents, I felt I could be a real help. Since then I've spent pretty much every waking hour developing, adjusting, improving and amending our programmes – driven by the passion and commitment to offer the best service possible. And I hope that each session shows my dedication and depth of preparation" Dr Lin Day, Baby Sensory UK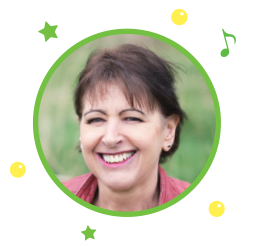 Parents in over 18 countries worldwide value the benefits of our classes. Whether they join for one program or stay with us all the way through, parents always tell us that our classes hold a special place in their hearts; not least for the support, friendships and wealth of information we've provided.
Since the launch in 2006, Baby Sensory has been nominated for many prizes. Examples of prizes we have won Read more
Best Baby Development Class: 2008
Best Children's Party Entertainment: 2011 & 2014
Best National Baby and Toddler Activity: 2013 & 2014
Best Exported Activity: 2011, 2013 & 2014
Best Pre/Post Natal Activity: 2014
Best Baby Enrichment Activity, WO4LO's Australia: 2014
Golden Block for Creativity Award, Ottowa, Canada: 2010
Children's Services Award, Miami: 2011
Favourite Pre-School Gold Award, Netmums: 2012
Best Baby Enrichment in the Baby Talk Readers choice Awards, Malaysia: 2014
Best Class for Babies, Amsterdam Mamas, The Netherlands, 2015
" Imagination is everything. It is the preview of life's coming attractions. "

Albert Einstein
Book Now
Click on "Classes" in front of your chosen venue. A calendar view opens - you can scroll among days/weeks/months from the upper right buttons above the calendar. Select the class you wish to attend and proceed to booking. We will happily assist you with your booking, call us on 055 112 6895.
WINTER WONDERLAND & CHRISTMAS PARTIES - at Smart Start, in Sunset Mall. Book online, just go in the calendar to the selected date.
- Babies (0 - 13 months) on Friday, 9th of December & Saturday, 17th of December
- Toddlers (13months - 3.5 years) on Saturday, 10th of December & Friday, 16th of December.
WEEKEND CLASSES: Every other weekend at Smart Start Centre, in Sunset Mall.
Single class price: AED110/Baby Sensory&Toddler Sense, AED90/Mini Professors. Book a term with us - significant discounts apply and a flexible make-over policy for missed sessions!

Book minimum 8 sessions, and pay only AED88/Baby Sensory&Toddler Sense and AED72/Mini Professors class. Book minimum 16 sessions (for twins/siblings or for one child into more programs) and pay only AED77/Baby Sensory or Toddler Sense class and AED63/Mini Professors class.
READ OUR COMPLETE POLICY for information on prices, the flexible booking/make-over policy and our class participation guidelines. We wish you a wonderful time at our sessions!

Check out also our special events this term!